Get to know us ...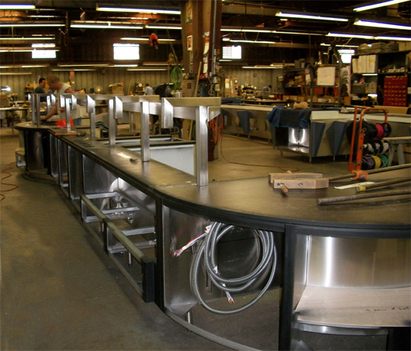 American Stainless Steel was founded in 1970, by a close group of friends from the construction industry who saw the growing need for custom stainless steel. The first year and a half was a real struggle with the only major job being the stainless steel components for the BART Rapid Transit System in San Francisco. In 1972, Donald Durham bought into the company creating the legacy and quality we see today. In that same year, Don's son-in-law, Roland Hedglin, came to work for the company and is currently the Vice President. In 2007, Dawn Kelley (Don's daughter) joined the team and is currently the President. Roland's daughter Rodean is part of the office team that keeps American Stainless Steel running in her role of Project Manager. Even after Donald's passing in 2000, the company remains a family owned/family managed company located in Englewood, Colorado.
American Stainless Steel specializes in custom stainless steel manufacturing of kitchen, hospital and laboratory equipment
Our project locations span from here in our home state of Colorado, to Texas, California, New Jersey, Tennessee, Michigan and even as far as the Bahamas
We are UL listed and NSF Certified
Our 20,000 sq ft facility in Englewood, CO consists of our fabrication shop and offices.
The professional experience of our Union employees far surpass 1000 years of combined experience
You design it ... we build it!
We offer an experienced and dedicated staff to aid in the design process
Review your design from a technically drafted drawing (CAD) before it is released for fabrication allowing you to make any changes so the finished product is just the way you want it!
---
Our Mission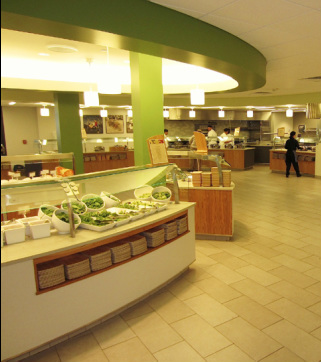 To perform the highest level of quality craftsmanship, to ensure the longevity of our business through repeat and referral business achieved by customer satisfaction in all areas including timeliness, attention to detail and service minded attitudes. We maintain the highest level of professionalism, integrity, honesty and fairness in all of our relationships with customers, suppliers and employees. We strive to create quality food service equipment while delivering exceptional service and project management to create long lasting relationships inside and outside of the food service industry.
---